About Us
 We have decades of experience in the business of gold refining and retail operations including check cashing and loan operations. Through our network of seasoned business experts, we have serviced thousands of businesses relative to operations, compliance, and marketing strategies.
Through our efforts, we deliver the comprehensive gold buying solution for retailers in any industry and provide everything necessary to operate a successful gold buying business from beginning to end.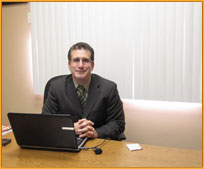 Robert Frimet, President Retail Gold Brokers, Inc.
Mr. Frimet is a Certified Anti Money Laundering Specialist (CAMS) providing compliance solutions to Money Service Business operations though out the U.S. and has served as a Consultant to the check cashing and payday loan market for 12 years. He has personally been involved in the check cashing and loan industry for 20 years and owns check cashing stores in Nevada and Florida. He is a member of the Governors Fight Fraud Task Force in Nevada and has served in Law enforcement for over 10 years in various positions with his most recent position as a Reserve State Investigator with Consumer Affairs. Mr. Frimet is considered an industry leader in operations and providing extensive revenue building concepts such as gold purchasing within retail operations. Mr. Frimet has also teamed up with others in the industry who make up his group of professional smelters and assayers.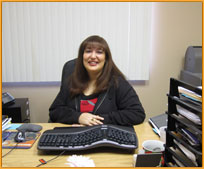 Charlette Skidmore, Director of Operations Retail Gold Brokers, Inc.
Ms. Skidmore has over 18 years in the field of Management. She has acted as a General Manager in the check cashing and payday industry for 8 years and has held various management positions in other companies serving as District Manager, General Manager and trainer. She also ran an internet loan call center and was responsible for the over site of millions of dollars of loan processing. She has been employed with RGB since its inception in 2009.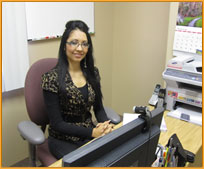 Sairy Vinatea, Director of Training, Retail Gold Brokers, Inc.
Mrs. Vinatea joined the company in early 2010. She comes from a customer service and training back ground in the electronics industry. (7 years) and has been involved in operations of check cashing establishments for 3 years. She brings to the table exceptional customer service skills and works very closely with all clients by providing both initial training and on-going training and support.
Please fill out the below information.
Enter Gold Price: $
Place price above in this box
Select Unit of Weight:
| | | | |
| --- | --- | --- | --- |
| Enter Weight: | Gold Purity | Troy Ounces of 999 Gold | Melt Value |
| | 10Kt | 0.0000 | $0.00 |
| | 14Kt | 0.0000 | $0.00 |
| | 18Kt | 0.0000 | $0.00 |
| | 22Kt | 0.0000 | $0.00 |
| | 24Kt | 0.0000 | $0.00 |
Total Value:
$0.00
* based on approximate values not including stones or other metals.
Testimonials
"Getting involved with Retail Gold Brokers was one of the best business decisions I have ever made. I did not know anything about gold buying business and could not have imagined the wonders it did to our bottom line."
"Gold Buying has been one of the best "add on" business we have incorporated into our Cash Advance stores. The most amazing part is how easy it is to process each customer is when they get paid. The support we have received from RGB is outstanding and I recommend them to anyone looking for additional cash flow sources for their business"

Thanks,